SERVING WATERLOO REGION AND SURROUNDING COMMUNITIES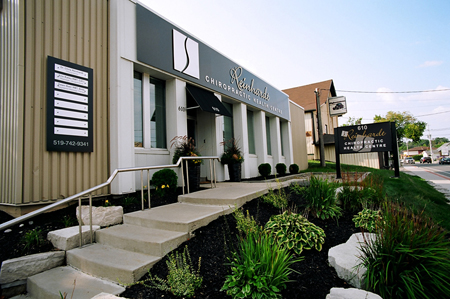 Limestone Counselling Coaching & Consulting is situated on the Haldimand Tract, the shared traditional territory of the Haudenosaunee, Anishnaabe and Neutral peoples. This land is part of the Dish with One Spoon Treaty between the Haudenosaunee and Anishnaabe peoples and symbolizes the agreement to share and protect resources and to refrain from engaging in conflict. From the Haldimand Proclamation of Oct. 25, 1784, this territory is described as: "six miles deep from each side of the river (Grand River) beginning at Lake Erie and extending in the proportion to the head of said river, which them and their posterity are to enjoy forever."    We acknowledge that we are settlers of this land and respect the enduring presence, deep traditional knowledge, laws and world views of the Indigenous peoples of this land.  We accept our responsibility to continue our education and our collective commitment to taking actions towards Truth and Reconciliation including our responsibility to ensure our children are educated on the true history of Canada.
Office Hours
Office hours are by appointment only.
The office is closed on all statutory holidays.
Winter Weather
In the event of inclement weather, clients will have the option to keep their scheduled session and choose to attend virtually or reschedule to an alternate in-person session time.
Contact
By Phone
Phone inquiries are welcome.
Due to the nature of direct client service, inquiries may not be answered immediately. Please leave detailed information about how and when you may be contacted. We make every effort to receive and return your call in a timely manner. If your call cannot be acknowledged on the day you called, it will be returned as soon as possible.
No text messages please.
By Email
Due to the potential disruption of email communication, if you do not receive a reply within one business day, please follow up by telephone to ensure that your message is received.
Limestone Counselling, Coaching & Consulting maintains security of email and electronic forms through Hushmail, a secure and private email service. Any contact initiated by us and replies to us will be encrypted and therefore secure. This includes any messages sent and received using our contact form on this website.  Sometimes spam filters block encrypted emails. If you do not find our email in your inbox, please check your junk and spam folders.
When you receive an email from us, you will be required to click on a link and create a password, or use a third-party sign in, in order to open the encrypted message.
Please note that, if you choose to initiate email contact with us directly through a personal email account and not through this website, or by replying to an encrypted email sent by us, privacy may be compromised through the use of an alternate outside server.
We do not provide crisis services. If you are in crisis, please call 911 or crisis services at 1-844-437-3247.
Social Media
Private messaging, contact requests, friending, connection requests, etc. from clients will not be monitored, accepted, or answered in order to protect confidentiality and privacy.
We do not solicit any personal information or feedback through online third-party participation or collaborate with any online rating of our services.
Billing / Payment
Fees
Fees are due at the time of service. Fees will be charged in accordance with the contracted terms of service. Requested documentation and phone sessions are billed in 15 minute increments according to contracted service fees.
As a registered social worker, it is ethically sound for me to attempt to equalize access to services by providing a sliding fee scale. Please inquire if you may be limited in your ability to pay full fees.
Payment Methods
Email transfer, debit, Visa, MasterCard, American Express, and Discover
Insurance Coverage
Many health benefits packages cover the costs of psychotherapy and counselling services. Our services are covered under Psychotherapy and Social Work services covered under the title of Registered Social Worker (RSW).
Please ask your health insurance company about your coverage.
Appointment Booking
Scheduling an Appointment
Appointments can be made by calling or sending us a message. Self referrals are accepted. Please indicate the days and time that you are available to attend. If you are contacting us for the first time, please indicate days and time you can be reached by phone and if you are interested in having an initial phone inquiry prior to booking.
Cancellation and Missed Appointments
Please make every effort to schedule appointments on dates and times when you are able to attend. If an appointment needs to be rescheduled or cancelled, we ask that you give at least 48 business hours' notice. Less than 48 hours' notice will result in a late cancellation fee of between half and a full session fee for the reserved time as per standard fees.
Attending for Services
Services provided for residents of Ontario only.
Remote services can be provided to Ontario residents as an alternative to in person services.
If planning to attend for in person services, please ensure that you are feeling well. Alternatively, please arrange for remote services or consider the need to reschedule.