Limestone Counselling, Coaching & Consulting is the private practice of Leanna Callum, psychotherapist, individual, couple and family therapist, social worker and art therapist.
Leanna's work can be described as eclectic because she draws from various theories and approaches, including but not limited to attachment theory, somatic and polyvagal theory, systems theory, cognitive behavioural therapy, emotion focused therapy, family systems therapy, narrative therapy, solution focused therapy, and psychodynamic therapy.
Leanna believes in the mind's and body's natural ability to heal and change, and the need for trust in this process. She approaches her work with curiosity, acceptance, and compassion. She values self-determination and authenticity as key components to growth and healthy change. Her work focuses on building strengths, positive approaches to change, creating purpose and personal and relational meaning.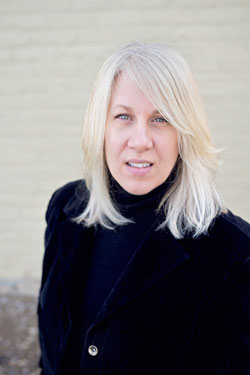 Leanna Callum (she/her)
RP, RSW, Individual, Couple and Family Therapist, Art Therapist
Leanna holds a Master's degree in social work from Wilfrid Laurier University, a post-graduate diploma in art therapy from the University of Western Ontario, and has completed an intensive American Association of Marriage and Family Therapy (AAMFT) supervised training program in couple and family therapy.
Leanna has more than 15 years of experience in the field of psychotherapy working with individuals, couples and families. She approaches her work from a trauma informed, dynamic, process-oriented systems perspective that takes into account how cultures, life experiences, and different social and relational contexts impact individuals.
Leanna has also invested in graduate social work and psychotherapy training as an assistant practicum professor with the Faculty of Social Work at Wilfrid Laurier University. Leanna provided both on and off site field instruction and moved on to provide guidance and support to students and field instructors as a field advisor. Leanna currently provides professional development and use of self training to psychotherapists, social workers and social service workers, mental health professionals, educators, and management and leadership professionals in her current practice.
Areas of Specialized Training
Death Dying and Bereavement
Individual and Family Grief Counselling
Health Psychology
Attachment Parenting
Impacts of High Conflict Divorce
Addictions and the Family
Self Regulation in Children
Trauma and Identity
Conflict Management
Anxiety and Eating Disorders
CBT for Procrastination and Perfectionism
Neufeld's Attachment: Bullies, Their Making and Unmaking
Bullying Intervention
Fundamentals of Management
Human Resources Development
Clinical Supervision
Applied Use of Self
Vicarious Trauma and Self Care
Clinical Applications of Neuroplasticity
Fundamentals of Somatic Experiencing
Somatic Approaches to Assertiveness and Boundaries
Developmental Attachment - Rupture and Repair
Neufeld's Applied Theory of Attachment
Richard Schwartz: Trauma and IFS